Lista de prohibidas para los torneos
Esta lista de cartas prohibidas son un metodo de poder hacer un torneo más equilibrado y animado sin los mazos más top del momento en Yu-Gi-Oh!
Para empezar esta clase es una iniciativa que nace en la ciudad de Bogotá con la gente de Unlimited Hobby Center, los cuales hicieron una primera lista que sirvio de referente para crear la nuestra propia.
Es de notar que esta lista se  modificara acordé a los nuevos mazos top que vayan saliendo, pero también por los mazos ganadores de los eventos que estaremos haciendo bajo el nombre de "Los no tan Queridos"
Lista de arquetipos prohibidos:
Lista de cartas prohibidos:
Accesscode Talker
Animadorned Archosaur
Apollousa Bow of the Godess
Ash Blossom
Baronne de Fleur
Barrier Statue of the Stormwinds
Borreload Savage Dragon
Borrelsword Dragon
Card of Demise
Cherubini, Ebon Angel of the Burning Abyss
Crystron Halquifibrax
Destiny End Dragoon
Divine Arsenal AA-ZEUS – Sky Thunder
Dark Ruler No More
Destiny Hero – Destroy Phoenix Enforcer
Evenly Match
Forbidden Droplets
Harpie's Feather Duster
Herald of the Arc Light
Infinite Impermanence
Isolde, The two tales of Noble Knight
El Shaddoll Winda
Lightning Storm
Majespecter Raccoon – Bunbuku (Nuevo)
Masked HERO Dark Law
Mystic Mine
Nibiru, the Primal Being
Number 39: Utopia Double
Pot of Extravagance
Pot of Prosperities
Red-Eyes Dark Dragoon
Triple Tactics Talents
Scrap Raptor
Skill Drain
Striker Dragon
Subterror Guru
Winda, Priestess of Gusto
Lista de cartas limitadas:
ABC – Dragon Buster
Adamancipator Researcher
Allure of Darkness
Altergeist Multifaker
Anti-Spell Fragance
Artifact Sanctum
Chamber Dragonmaid
Cir, Malebranche of the Burning Abyss
Crystal Wing Sychro Dragon
Cynet Mining
Dante, Traveler of the Burning Abyss
Eater of Millions
El Shaddoll Fusion
Evil Twin Ki-Sikil
Dogmatika Punishment
Doki Doki
Ghost Ogre & Snow Rabbit
Impcantation Talismandra
Inspector Boarder
Invocation
Invoked Mechaba
Inzektor Hornet
Magician's Souls
Myutant ST-46
Nekroz of Brionac
Orcust Knightmare
Pantheism of the Monarchs
Personal Spoofing
Primitive Planet Reichphobia (Nuevo)
Psy-Framegear Gamma
Salamangreat Sunlight Wolf
Shaddoll Fusion
Sky Striker Ace – Kagari
Solemn Judgment
Solemn Strike
Spellbook of Knowledge
Sunseed Genius Loci (Nuevo)
Super Polymerization
Rokket Tracer
There Can Be Only One
Toadally Awesome
Trap Trick
Ultimate Conductor Tyranno
Vision Hero Increase
Zombie World
Lista de cartas semi-limitadas:
Aleister The Invoker
Droll & Lock Bird
Effect Veiler
Thunder King Ray-Oh
Top 10 de cartas de Valiant smashers En junio llegó Supervivientes salvajes, el último pack de construcción de mazos de Yu-Gi-Oh. Nos presentó las cartas
Leer mas >>>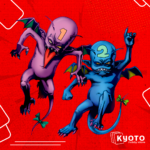 Yugioh Torneo
Torneo de parejas Saludos, duelistas, les extendemos una cordial invitación al torneo de Yu-Gi-Oh! en modalidad de parejas. El Torneo de parejas se llevará a
Leer mas >>>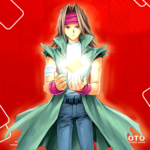 Yugioh
Formato Common charity Common Charity es un formato casual y alternativo del TCG Yu-Gi-Oh! para torneos locales que ofrecen las Tiendas Oficiales de Torneos (OTS).
Leer mas >>>